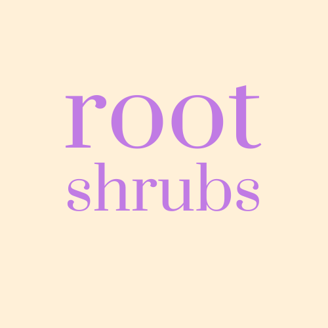 Flowering Plant Sale
413 plants MUST SELL this Saturday!
Right now is the ideal time to buy plants because they are beautiful and not picked over. We have an excellent selection of the items listed here, all only $7.97 each, at Mother's Day Mayhem at Growing Payne's in Mustang, OK this Saturday 11am-4pm. Do we have more variety? Sure do, come see. These are the items that look fantastic right now and are an absolute steal at only $7.97 each.
PICTURE
Wide Brim Hosta, only $7.97 each. The plants that we have in stock are really nice!
PICTURE
Silver Dollar Hydrangea, only $7.97 each! Silver Dollar is a spectacular panicle Hydrangea, huge white flower cluster and an excellent bloomer.
PICTURE
Phantom Hydrangea! Only $7.97 each. Excellent blooming famous hydrangea and the plants that we have right now are a steal at $7.97 each.
PICTURE
Hardy Hibiscus, $7.97 each, also known as "Dinner Plate" hibiscus because of the size of these blooms. We have two varieties, Lady Baltimore PP#04721. Just outstanding. I don't remember the other one. Know why? Because I just forget things. They are really nice for sun or shade and bloom for months.
PICTURE
How well do these attract butterflies? Come and see, there are hundreds of butterflies around them all the time. And Humming Birds.
PICTURE
Daylilies! We have a couple varieties. I know, I know, I know! I'm around there everyday and you'd think I'd remember. But I don't. Trust me, you'll get there someday. It's aggravating.
<REGULAR FONT AGAIN>
These too are only $7.97 each.
Wanna know a secret? Every plant I got are only $7.97 each except two. We've got weeping Yoshino cherry trees for $29.00 and red Japanese maple also for $29.00. Do me a favor please, come and buy these two plants so I can just say that "Every Thing" in this place is only $7.97!
PICTURE
Thornless blackberries! Rubus x 'Ouachita' USPP17,162P3, only $7.97 each. These are so tasty and easy to grow in the backyard. Rabbiteye blueberries! Choose from Tifblue, Powderblue, Premier.
PICTURE
Panache Tiger Figs, only $7.97 each.
PICTURE
Firewitch Dianthus, only $7.97 each.
<REGULAR FONT AGAIN>
Do we have other plants? Yes indeedily we do! But I am not going to list them all here.
Would you like to know exactly what we have? Get in the car and come see.
Don't call me, don't message me, just come and see. While you are waiting on a reply I am outside caring for and selling the plants. This is a family business and family comes first.
Put this in your Maps: Growing Payne's, 12901 S. Czech Hall Road, Mustang, OK, 73064.
Saturday, May 5, 2022 11am - 4pm, $5 entry, food trucks, vendors, and plants!
I will be there with my pop-up canopy and Root Shrubs plants, $7.97 cash or Square for cards.